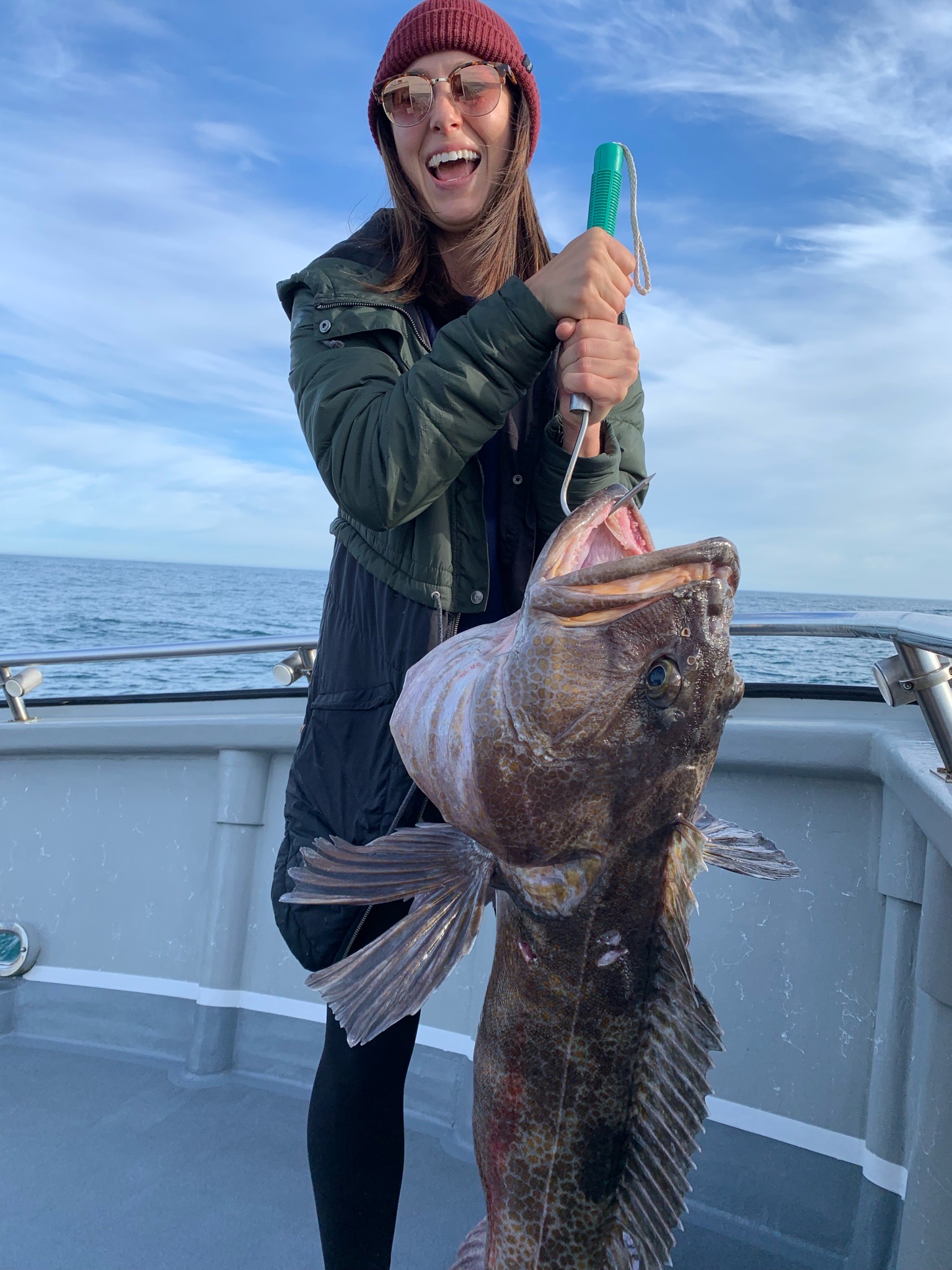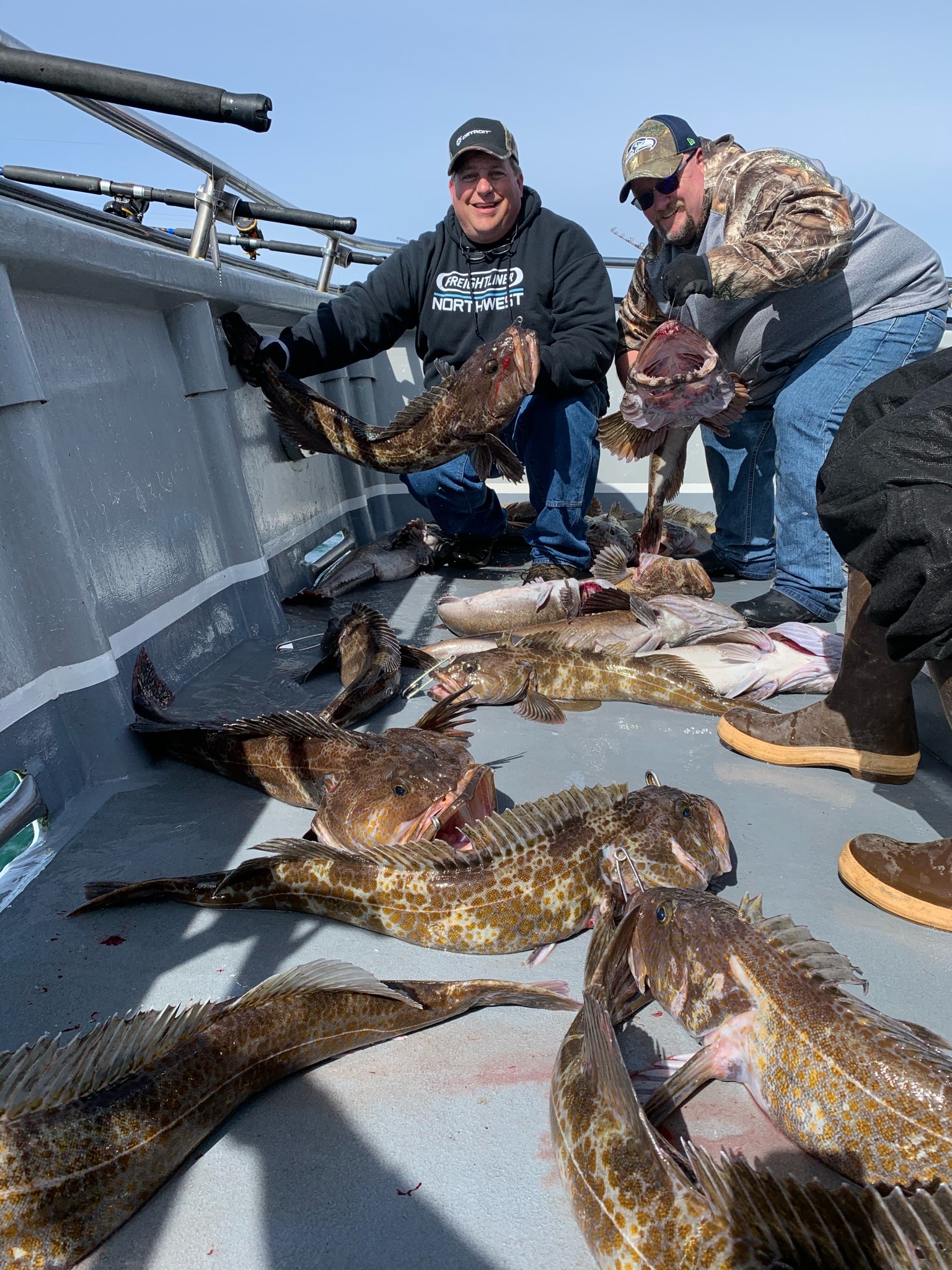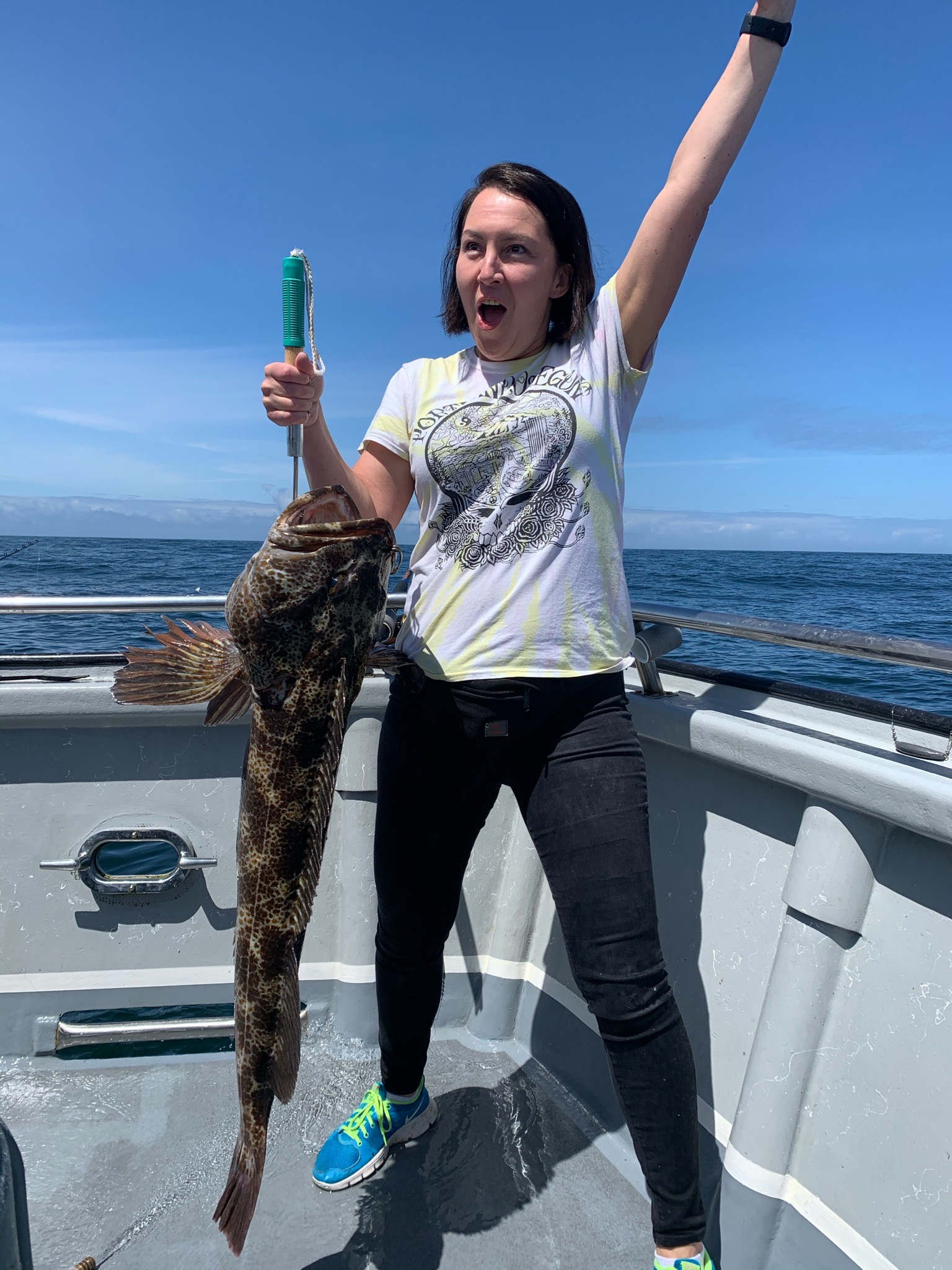 Season opens March 9, 2024! This is your chance to load your freezer with tasty whitefish fillets! Historically, lingcod fishing excels in the spring months and there's a big out out there wait for you. Limit of (7) Rockfish and (2) Lingcod. Come on out and get your line wet!
Check-in by 5:45am at the boat.
2024 Price: $220 per person (includes pole, bait, tax, gear, and derby ticket)
DEEPWATER SPECIAL
The deepwater trip will target Ling Cod (large variety) and a variety of rockfish. Thanks to the rebuilding of certain groundfish species and the relaxing of regulations by our fishery managers, we now get to offer, for a limited time, this special Deepwater Fishing Trip. We are also happy to say that Canary Rockfish (but not Yellow Eye) which have been off limits for years are now rebuilt and available to us in the rockfish limit. Great News!!! 
These trips will take place in offshore waters that have been closed for many years (except for the few select halibut directed days). We are excited to add this deepwater experience to suite a variety of fishing opportunities. These will be limited load trips (meaning less passengers are taken than a typical bottomfish trip) and they will be available during the first two weeks of June only. Remember, like Halibut, these trips can be physically demanding, so if you're a bit frail or new to ocean fishing we continue to recommend the regular bottomfish trip that still targets the delicious whitefish, Ling Cod and Rockfish, and typically fishes in depths less than 300 feet.
Check in by 4:45am at the boat.
2024 Price: $300 per person includes bait, tax, gear, and derby ticket.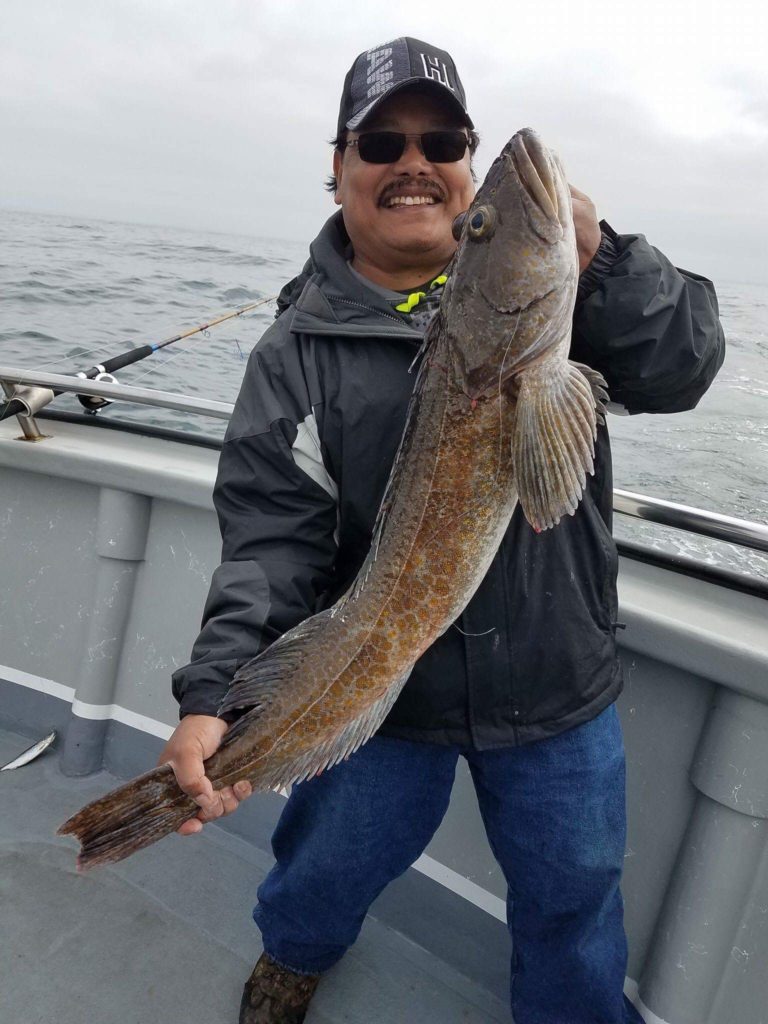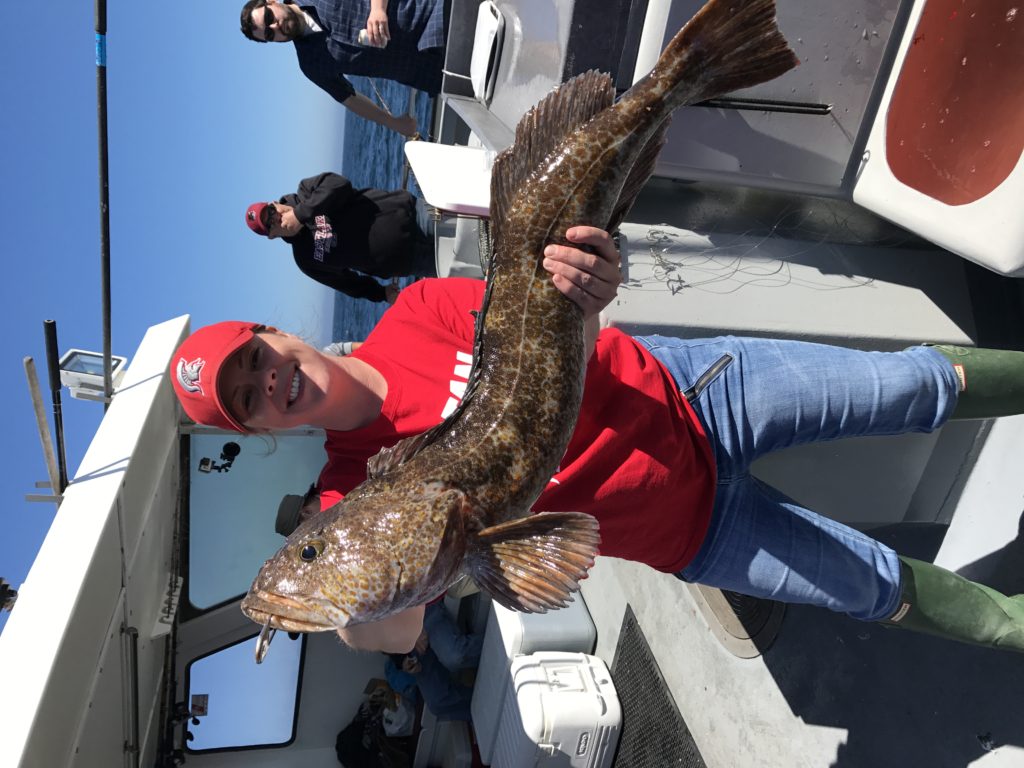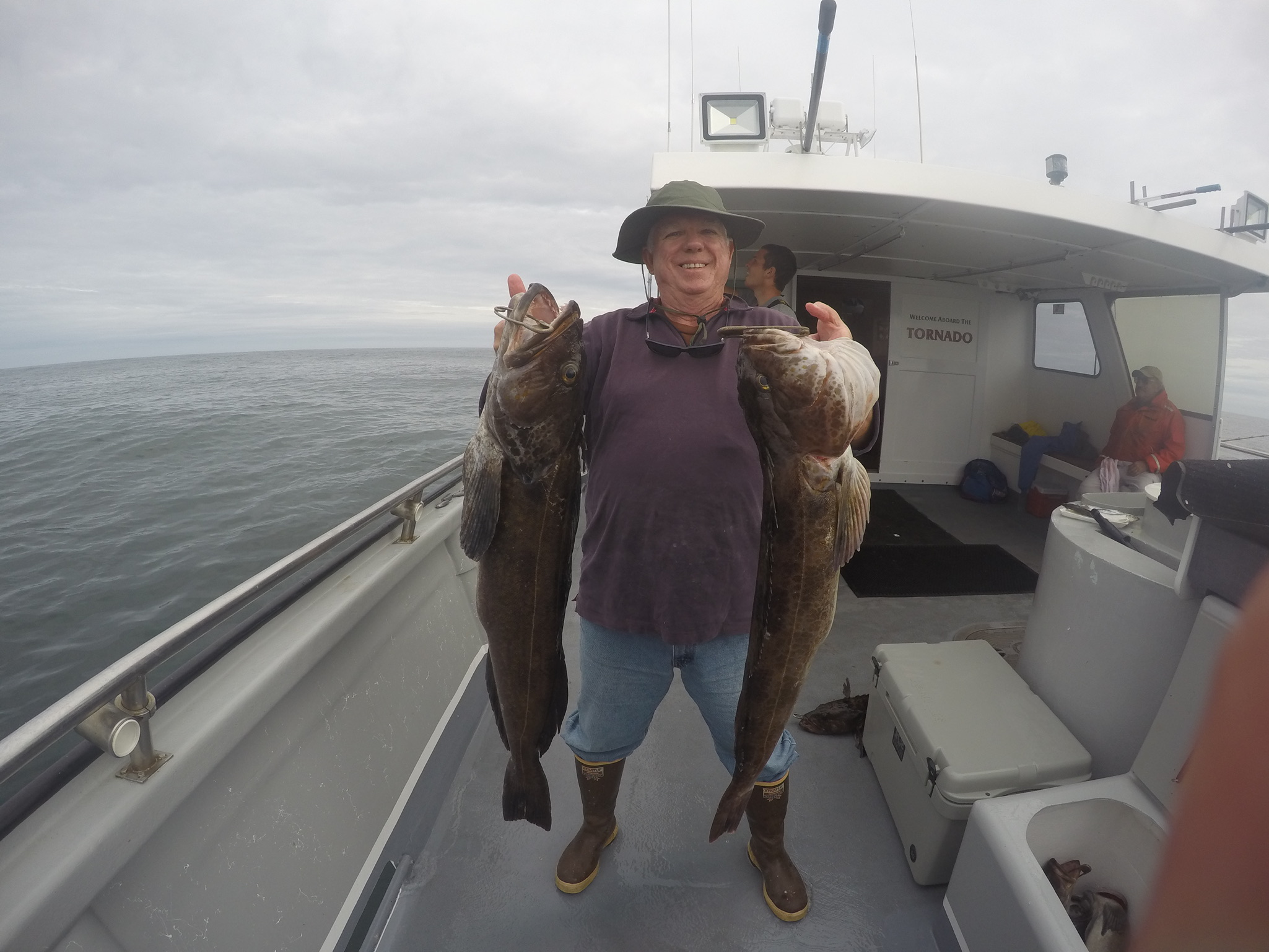 2024 opening day for salmon will be announced in mid-April. Check back then and schedule a trip to come get some nice salmon for those summer barbecues.
Check in by 5:15am at the boat.
2024 Price: $220 per person (includes bait, tax, gear, and derby ticket).
A fantastic trip for those interested in a 2-for-1 fishing opportunity. This popular trip start date is based on salmon availability.
On these trips we target salmon and rockfish, which means plan for a slightly longer day and some fish to take home and fry!
Check in by 4:45AM at the boat.
2024 Price: $300 per person includes bait, gear, tax and derby ticket.
This trip is extremely popular with limited availability dates in May and June. If you are looking for adventure and excitement and can handle the physically demanding nature of this trip, you are in for a good time! Fishing depths range up to 700 feet, and we generally travel out 35 miles. After we get our round of Halibut for the boat we target Lingcod, but do end up with rockfish from time to time. These additional fish make a great bonus to an already exciting trip! Space is limited, so book early.
Check in by 3:30am at the boat.
2024 Price: $395 per person (includes bait, tax, gear, and derby ticket).
As we prepare for another season, we are looking forward to an action packed day! Make room in your freezers for the tuna you will catch aboard the Tornado.
Be sure to bring warm clothes, a sleeping bag and enough food to tide you over. Our boat has a RSW refrigeration system to keep your fish fresh at the perfect temperature. The Tornado takes up to 10 people per trip, which is ideal for a group of friends to charter the whole boat!
Our trips board at 7:00 PM every Monday, Wednesday and Friday starting in August and go through the beginning of October.
Trips fill up quickly, so don't wait and plan your trip today!
If you are looking to book the whole boat (10 spots) visit our Private Charters page.
Extended Trip
This trip entails 2 nights spent on board with 1.5 days of fishing. The exact departure time is determined by two things: first – the distance necessary to travel and second – your captain's preference of departure time based on ocean conditions.
We plan to have you on the tuna grounds by daylight the morning after your departure. We fish from sun up until sun down. After a full day of action packed tuna fishing you will sleep on the tuna grounds and catch the morning bite the next day and fish until about 9 or 10AM before making the trek back to Westport. Captain Dwight will typically plan your return time to the dock at about 3PM. Hopefully you will get to take in the fantastic sea life show the porpoises often treat us to!
Generally, people are somewhat pooped out (and sometimes downright exhausted) after an action-packed day and they just enjoy a relaxing supper before heading for their bunks. Our distance from home will determine our arrival time back in Westport. (With your trunk weighted down naturally.)
P.S. (On some occasions great fishing conditions may cause the boat to return home early). 
**Due to high demand, we are limiting people to ONE TRIP per year.**
2024 Price: $850 per person (includes tax, bait, gear, and derby ticket).